British Truck Drivers Report Bed Bug Infestations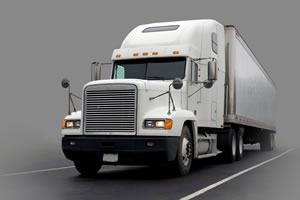 The cab of a big rig is like a small hotel room and just as susceptible to bed bug infestation
Photo © Sharon Meredith/iStockphoto
Professional drivers in Ulster, England have been complaining of bed bug infestations in their lorries. (Lorries are what the British call their trucks.) According to recent articles in the Belfast Telegraph, the drivers insist that their vehicles were infested on the P&O ferry running between Scotland and Ireland.
The ferry takes a little under two hours for the crossing and the drivers typically spend the time in a special lounge set aside for them.
One driver who takes his truck on the ferry six times a week reported that he has been forced to hire a professional to "fumigate" his truck three separate times. It cost him £500 (or about $950) for each treatment. "The professional pest control people have to rip out the interior of the lorry each time," he said.
The ferries on the route were recently inspected by a pest control firm and local environmental health officials who gave them a clean bill of health. A spokesperson for the ferry company admitted, however, that there was a "possible pest control issue" on the ferry route at the end of July. The commercial drivers' lounge of one of the ferries was closed off for around a month, "treated numerous time and refitted."
According to the Belfast Telegraph, one driver said that the ferry company told them that there was "a small problem" in the drivers lounge. "I would like to see it if there was a big problem," he said.
In the 1930's bed bugs were widespread and it was not uncommon for trucks and ships to be infested. Big rigs today are equipped with sleepers, cabinets, even appliances...sort of a mini-hotel on wheels. With bed bug problems exploding around the country and the world, we may soon see bed bug problems in big rigs here in the U.S. Perhaps they're already being infested and we just haven't realized it yet.